Use your HSA and FSA Insurance to purchase Allergy Solutions Air Purifiers for your Home & Office
If you are suffering from asthma, lung or nasal congestion, stuffiness due to allergies, inhaling smoke fumes (such as from wildfires), odors in your house, or just dirty air from pollution, you've come to the right place. Austin Air purifiers provide you with safe air to breathe, by eliminating or greatly reducing allergens and contaminants in the air in your environment. They have been independently tested and proven by Johns Hopkins University, Cincinnati Children's Hospital and the University of Washington, and outperformed more than 100 competing brands. Austin Air purifiers are the most cost effective air purifiers on the market because the filters last up to 5 years before requiring replacement. No other air purifier comes close to that!
THE AUSTIN AIR ADVANTAGE
MADE IN THE USA FOR OVER 30 YEARS
THE ONLY FILTER THAT LASTS UP TO 5 YEARS, SAVING YOU MONEY FROM COSTLY FILTER REPLACEMENTS
CLINICALLY PROVEN AT JOHNS HOPKINS UNIVERSITY, CINCINNATI CHILDREN'S HOSPITAL AND THE UNIVERSITY OF WASHINGTON, OUTPERFORMING MORE THAN 100 COMPETING MACHINES IN GOVERNMENT TESTING
PARTNERED WITH FEMA AND THE RED CROSS DURING 9-11, HURRICANE KATRINA, HURRICANE SANDY, AND THE SOCAL GAS LEAK IN CALIFORNIA
SOLID STEEL CASING THAT HOUSES MORE FILTER MATERIAL THAN COMPETING PLASTIC UNITS
DOES NOT USE IONIZING, ELECTRONIC AND PCO TECHNOLOGIES THAT CAN WORSEN INDOOR AIR QUALITY
Government Orders
Austin Air Purifiers are purchased in bulk by the US Government for the EPA, FEMA, and many local municipalities like fire and police departments, as well as many school systems. Many research hospitals, such as Johns Hopkins University and Cincinnati Children's Hospital, to name a few, all come to Austin Air for their air purifying needs. Contact us directly for government or bulk orders to receive a quote.
Your Austin Air Purifier Might be Covered by your HSA or FSA Health Insurance
AUSTIN AIR PURIFIERS ARE ALREADY COST EFFECTIVE, AND A GREAT DOLLAR VALUE BECAUSE THEIR FILTERS LAST UP TO 5 YEARS WITHOUT HAVING TO BE REPLACED. THIS IS BECAUSE AUSTIN AIR FILTERS COME WITH MORE FILTER MATERIAL THAN ANY OTHER PURIFIER IN THE INDUSTRY. NO OTHER BRAND COMES CLOSE.
DID YOU KNOW THAT AIR PURIFIERS MIGHT BE ELIGIBLE FOR REIMBURSEMENT WITH FLEXIBLE SPENDING ACCOUNTS (FSA) WITH A MEDICAL NECESSITY LETTER (LMN), AND HEALTH SAVINGS ACCOUNTS (HSA) THAT ARE PART OF HIGH DEDUCTIBLE INSURANCE PLANS? TALK TO YOUR DOCTOR AND HEALTH INSURANCE PROVIDER BEFORE PURCHASING TO FIND OUT IF YOUR INSURANCE PLAN PROVIDES COVERAGE FOR AN AIR PURIFIER.
REMEMBER THAT IF YOU PURCHASE FROM ALLERGY SOLUTIONS AIR PURIFIERS, YOU HAVE A LOW PRICE GUARANTEE.
Which Austin Air is Right for me?
HealthMate is designed to address your everyday air quality concerns. It removes a wide range of airborne particles including viruses such as COVID-19

HealthMate Plus is the best choice for people exposed to smoke from wildfires. It offers dentists and their patients protection against COVID-19 and removes aerosolized viruses larger than 0.1 microns

Allergy Machine was developed specifically for people with asthma and allergies. Its unique design filters allergens from the air immediately. It is also effective against COVID-19

Bedroom Machine was proven in two separate clinical trials to be highly effective at removing dangerous airborne pollutants from the home. The filter materials combine that found in the HealthMate and the Allergy Machine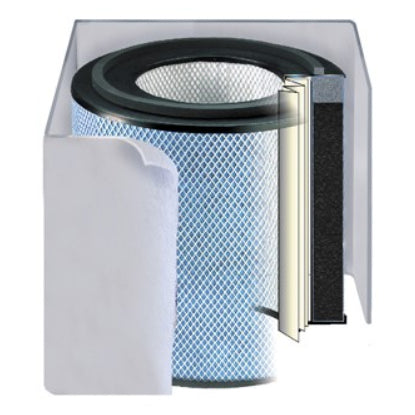 Austin Air Replacement Filters
Austin Air filters last up to 5 years. There are two indicators the filter needs replacing. If there is an unpleasant odor coming from the unit, the carbon is likely full. Or, if you notice a significantly reduced airflow, it is probably time to replace your filter. Austin Air purifiers are no-frill machines, and do not rely on timers for filter changes. They are work horses, and are meant to run 24 hours a day. Just turn them on and let them work.
When it is time to replace your filters, shop here.
Shop Now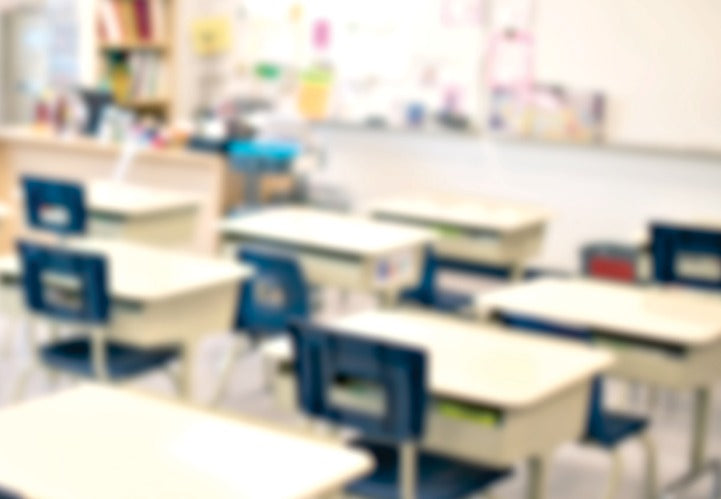 Clean Air in Schools
Running a HEPA air purifier in classrooms reduces aerosol concentrations by more than 90% in under 30 minutes.
With HEPA air purification in classrooms, children's test results in Math and English improved significantly.
Austin Air has shipped thousands of HEPA air purifiers to schools this year, helping them keep staff and children safe.
When clean air is critical, the experts choose Austin Air.
Clean Air For Your Office
The WHO confirmed the risk of airborne transmission is much higher than previously thought.
Using a portable HEPA air purifier is a cost-effective way to ensure contaminants are removed from the air.
Over the last 30 years, Austin Air has worked with the US Government, FEMA and the American Red Cross during some of America's most difficult times, including 9-11, Hurricane Katrina, Hurricane Sandy, and some of the worst wildfires on record.
Austin Air's units have been used in a number of clinical trials, working with some of the country's leading hospitals and universities, including Johns Hopkins University, Cincinnati Children's Hospital and the University of Washington.
Why should you choose us for your air purifier needs?
Family Run

We sell these air purifiers because we trust them with our family and friends.

College and School Experience

Austin purifiers are easy to use and hassle-free for students, universities, and schools. They contain the only filters on the market that last up to 5 years.

Free Consultation

We will help you choose the right air purifier for you for free if contacted through email.

Shipping Covered by Us

We are sure this purifier will work well for you, so much that WE COVER THE SHIPPING!